Ancient History
Ancient Greek sculptures have been influencing artists for centuries and they were used to tell many epic stories...
European History
In medieval Europe, castles were the ultimate homes for kings and nobles. The big stone structures weren't just...
General History
Mahatma Gandhi is considered one of the most influential figures in the history of the modern world. His words and actions continue to inspire generations, and many of his...
Sports
We all love seeing our favorite team or athlete go on a winning streak. Despite knowing it can't go on forever, we are glad to be part of the...
Entertainment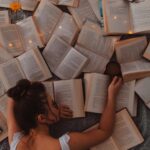 Lina R
-
Despite taking a loose and often fantasy approach to...
Ancient History
Jas C
-
Most believe that notorious Roman dictator Julius Caesar was...